Lancashire Lawncare
LIKE  IT  .  LIVE IT  .  LOVE IT 
WELCOME TO LANCASHIRE LAWNCARE
Everybody loves a healthy looking lawn.
An expanse of well cared for grass sets the perfect scene for the rest of the garden. Lancashire Lawncare is a lawn care treatment company who operate exclusively in the North West. Based in Preston, Lancashire Lawncare has been providing lawn care services throughout Lancashire for over 17 years now. Our well established customer base gives evidence of the care and commitment we show in keeping your lawns in tip top condition.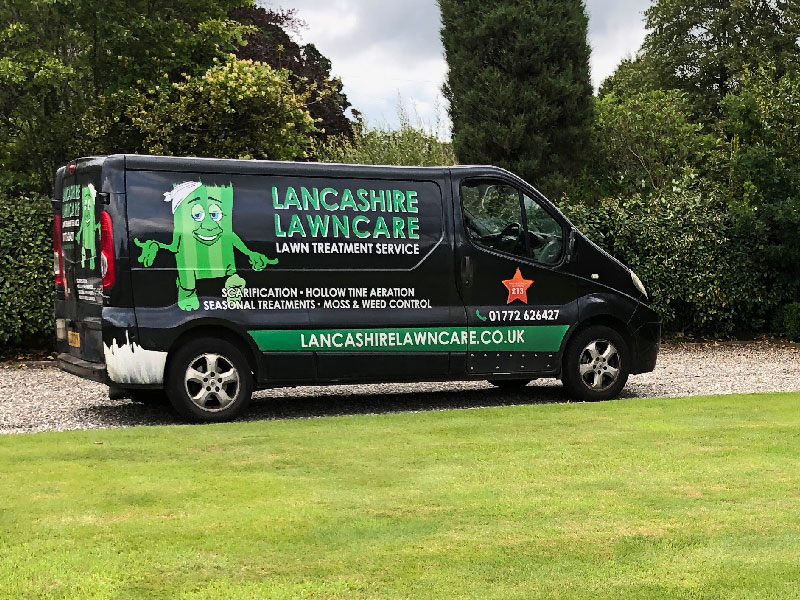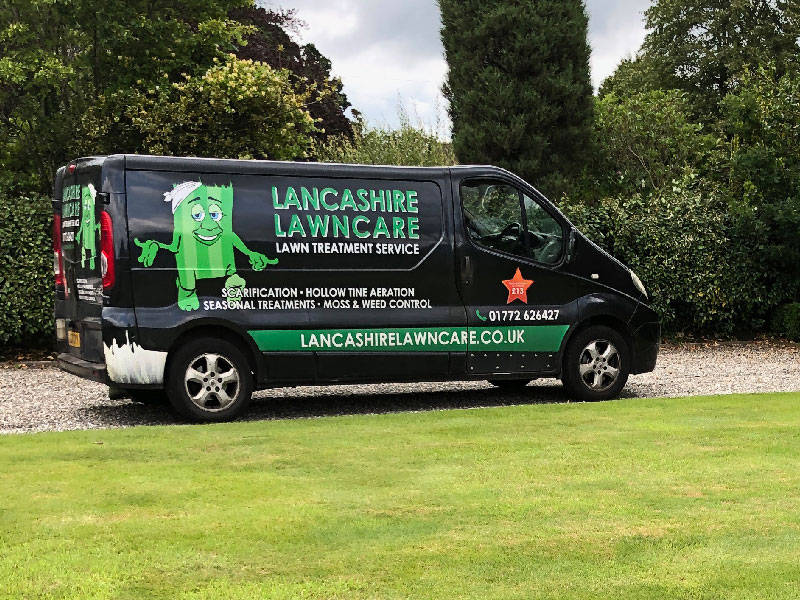 SEASONAL TREATMENTS
 The lawn care service we provide can be started at anytime of the year.  Lawn weeds are like flowers in that they all have differing life cycles – weeds common in spring may not be growing in autumn.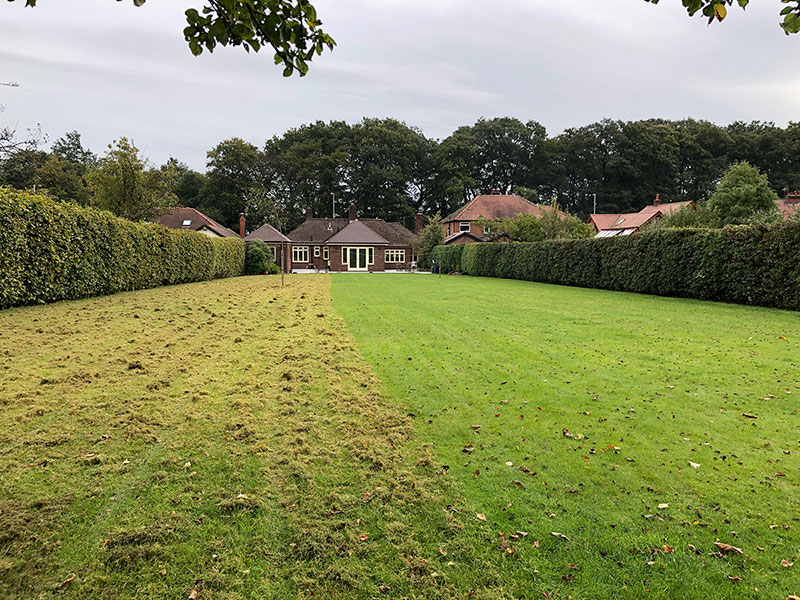 Scarifying
The most effective way to remove this thatch layer is with the use of a mechanical scarifyer. It should not be confused with lawn raking using either a spring tine rake or an electric machine with hook line tines.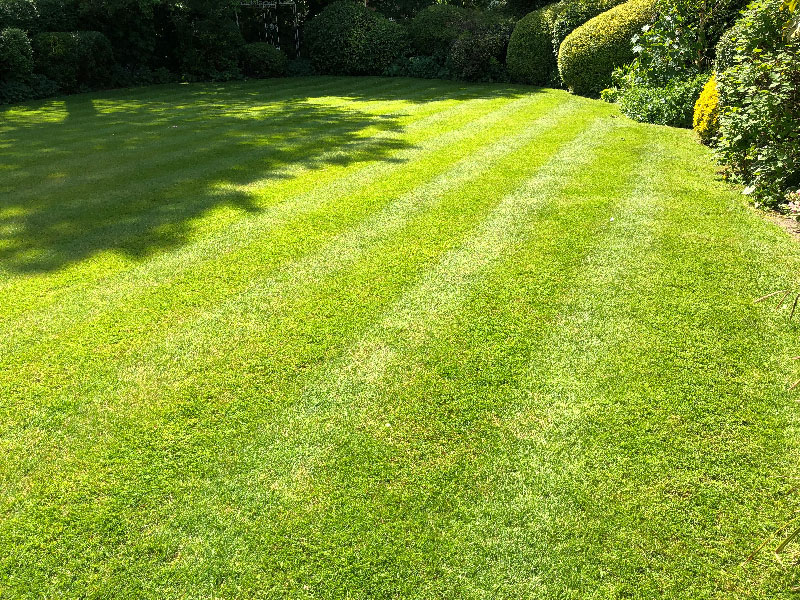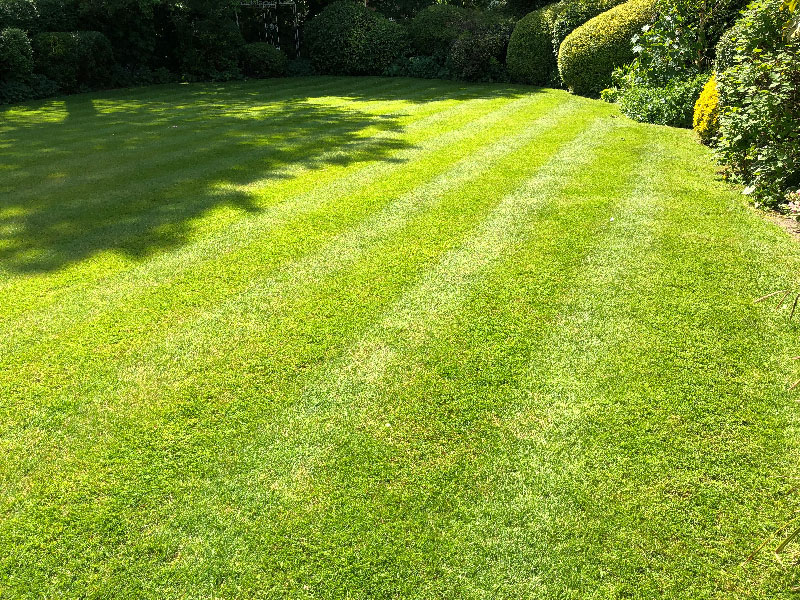 Lawn Disease Management
As all living things, lawns can get diseases too. We offer a range of treatments which can help prevent your lawns getting diseases as well as treatments to help a sick lawn.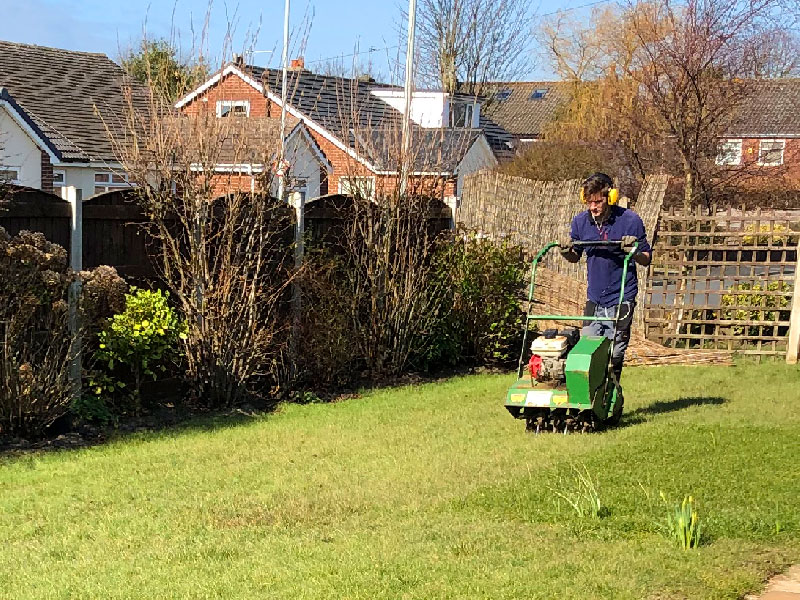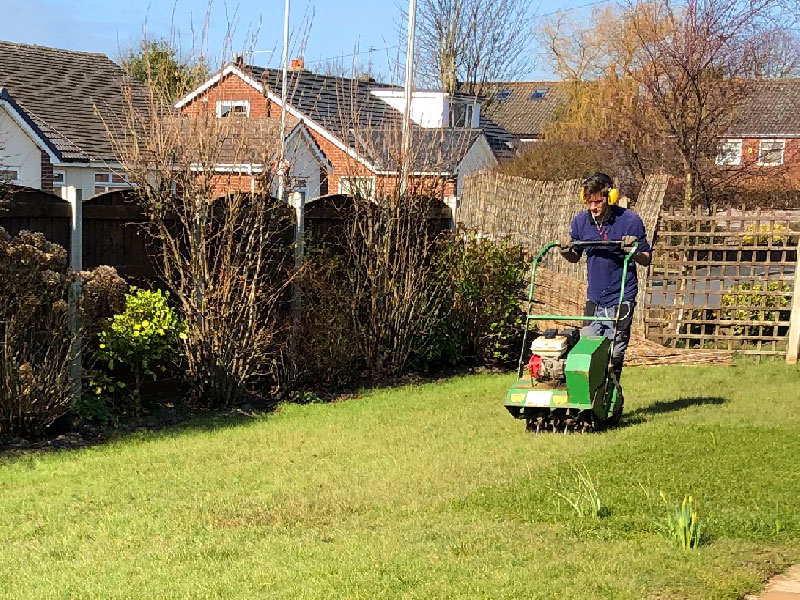 Aerating
Lawns need to breath too. Many lawns have compacted soil that restricts the movement of air, water and nutrients to the grass roots, so it is recommended that you have your lawns hollow-tine aerated.
"We have tried a couple of lawn treatment companies in the area and Lancashire Lawncare definitely offer the best level of service."
KH – Ainsdale
"Excellent service, and superb results – cheaper than doing it myself too."
Mr E – Shaw Hill, Chorley
Local Family Run Business
We are a family run lawn care business who are able to provide a professional and yet personal service with consistency and quality.
We have the qualifications and experience to deal with any lawn care problem, be it weeds, moss, tired looking lawns or other issues.
Our Lancashire Lawncare professionals are lawn specialists trained in numerous application techniques designed to optimise the health and beauty of your lawn. 
At Lancashire Lawncare we aim to keep your lawn looking its finest, all year round. The grass doesn't have to be greener on the other side
We offer a wide range of treatments including a regular lawn weed and feed which consists of a lawn fertiliser to feed and encourage the growth of your lawn, improve strength and appearance and also a selective herbicide which is used to get rid of all those troublesome weeds which spoil the appearance of your garden. The regular application of lawn treatments can be carried out by our lawn technicians at less than the cost of treating it yourself.
Other services on offer are scarification, hollow-tine aeration and moss control. These services, if carried out regularly, will keep your lawn looking in great shape all year round. We strongly recommend that you utilise our free lawn analysis programmes where our lawn care experts can design a treatment plan to keep your lawn looking healthy and green.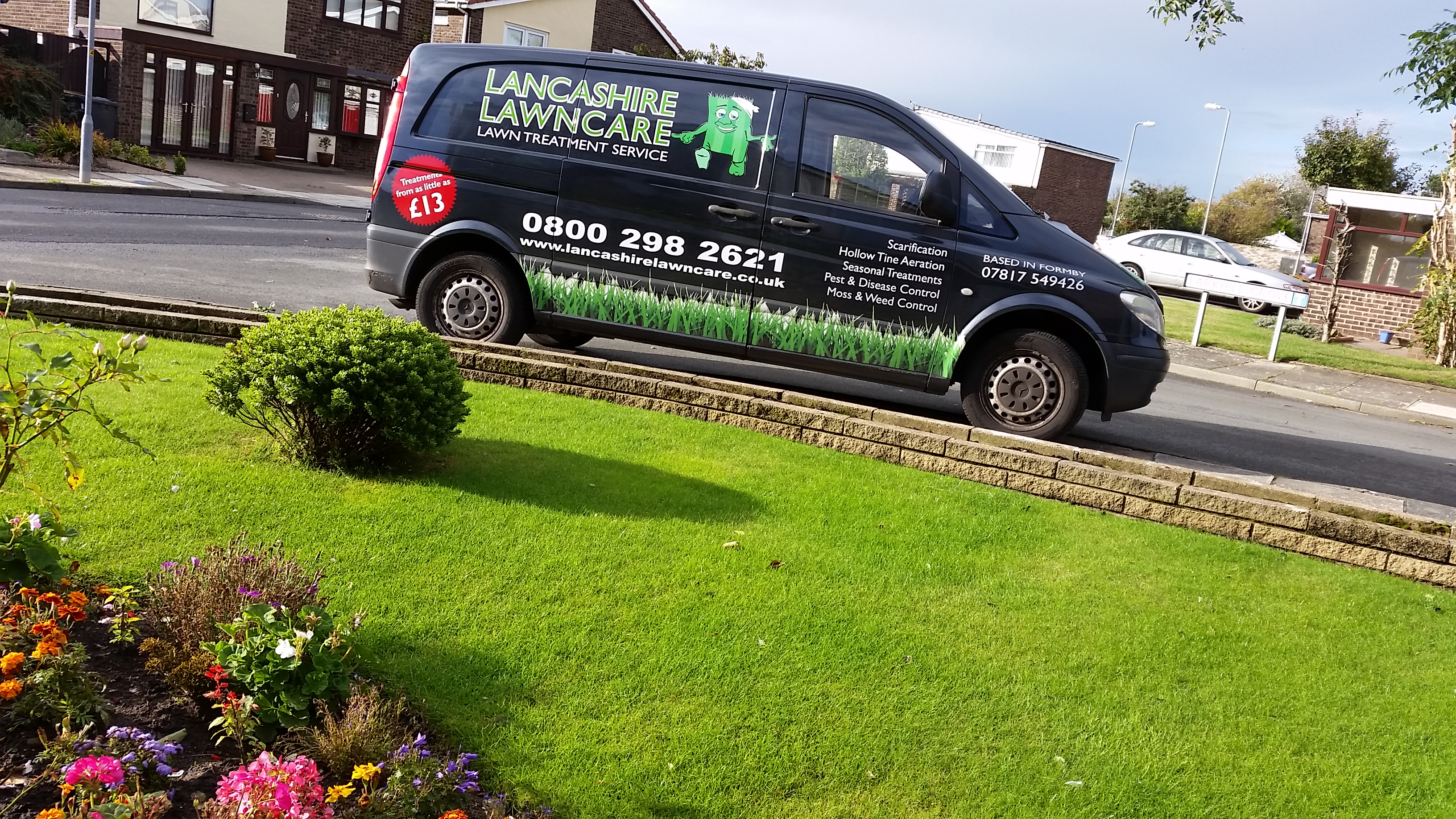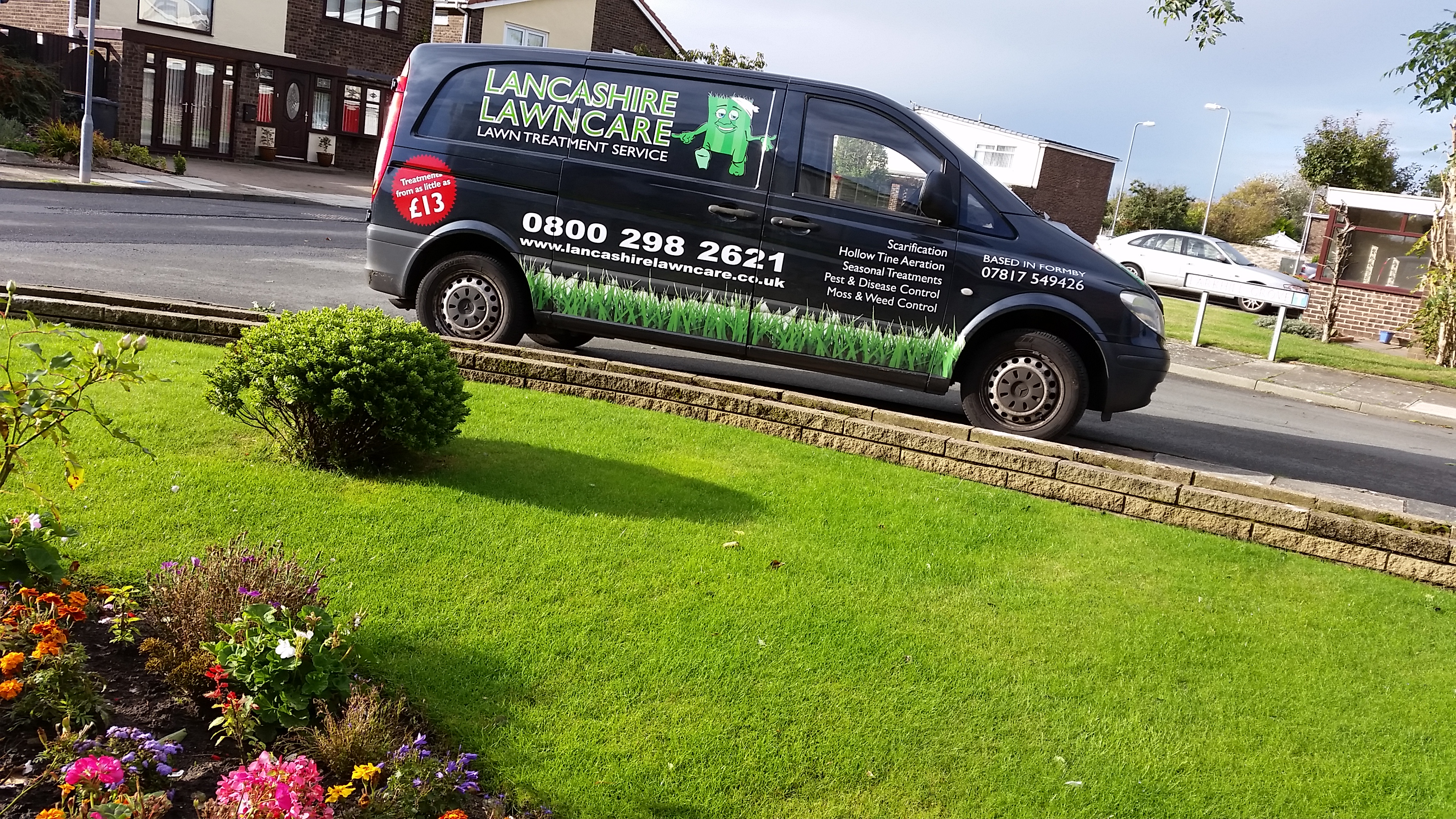 AN IDEA OF PRICING
At Lancashire Lawncare we try to be as transparent as possible and so are happy to share our prices:
Prices start at £18 per treatment and the average price of a treatment is around £30.  This is based on 5 applications each year.  Prices are based upon the size of your lawn.
The average price for scarifying a 100m2 lawn would be around £75
Aeration starts from as little as £50 – this is probably cheaper than hiring a machine yourself.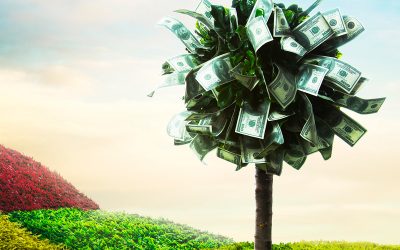 Are You Paying Too Much For Your Lawncare Treatment?Money Doesn't Grow On Trees! We all know that money doesn't grow on trees! If your current lawncare provider has recently INCREASED your prices it may be time to change. Lancashire Lawncare are a family run business,...
read more