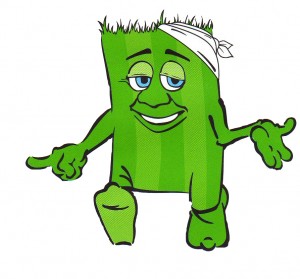 In January 2010, Lancashire Lawncare took to expanding the area they cover. Whilst maintaining its client base exclusively in the North West it was felt that we could provide a further service to the area's surrounding Preston, where the business is located.
Lancashire Lawncare has been servicing the Southport and Formby areas for some time now, however, it was felt that some expansion could take place in these locations. Further to that Crosby has now become our second base location where Rob is able to provide for customers based in Crosby through Formby and into Southport.
This has benefits in that while adding new customers to the business we can still provide a consistent and customer focussed lawn care business and not be spreading ourselves too thinly with our existing customer base. We have aimed to build our lawn care services in the areas of Crosby, Formby, Ainsdale, Birkdale, Marshside, Churchtown, Hesketh Park and surrounding areas to add to those already in Penwortham, Longton and Fylde. Our secondary lawn care station, based in Crosby and run by Rob, still comes under the careful supervision of the company owner Michael Collison. With our expansion plans in progress we still value the loyal support of long standing customers who really provide the solidity needed in what is fast becoming a competitive lawn care industry. It is felt though that our family run, local lawn care business will meet all the needs of our customers giving them a lovely lawn to look at and one that's the envy of the neighbourhood.
We are not to be confused for our more expensive lawn care rivals and neither for the cheaper alternatives. We genuinely offer a service with a fair price for looking after your lawn. We are so confident from our results that most of our work comes from satisfied customers recommending us to their friends and family. This, in turn, we feel should be rewarded and therefore we offer a free bottle of wine or £5 off the next treatment. As we expand we hope that you continue to feel well looked after and that the service we offer still meets your expectations.