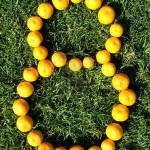 It hardly seems 5 minutes ago since my second child was born. He's now 8 years old!! It was just before he was born that I took the leap into the Lawn Care business. Wanting to spend time with my family as well as providing for them I embarked on the journey of establishing, maintaining and building Lancashire Lawncare. And here we are now, 8 years old!!
So how are we doing? Well we have expanded from Preston both North and South. North into Fylde, Blackpool and St Annes and South into Southport, Formby and Crosby. We also cover Chorley, Ormskirk, Aughton and other areas around. Our lawn care services include lawn aeration, using a hollow-tine aerator, lawn scarifcation, moss control, pest control and seasonal weed and feed treatments. We are currently scarifying and aerating in preparation for our Spring feed which gets put down in March.
Our expansion continues as we are looking for more customers within the areas we cover. Our customers play a valuable role in recommending us to others and we thank you for this. We ask that you continue to spread the word about Lancashire Lawncare and in return we offer money off your treatments or a bottle of wine.
Here's to the next 8 years and beyond!!